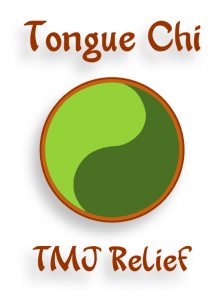 TMJ Treatment for Bruxism
Do you frequently wake up with headaches, sore jaws, or painful teeth?  Have you noticed that your teeth appear shorter as you have aged?  Do you suffer from ear aches, migraines, fractured teeth, or neck pain?  These symptoms, usually caused by clenching and grinding your teeth, may be signs of a syndrome known as TMJ. Since most of the problems associated with TMJ occur during sleep, this condition can feel frustratingly out of your control.
WHAT IS TMJ?
TMJ  (Temporomandibular Joint Disease) is a painful condition that occurs as a result of problems with the jaw, jaw joint and surrounding facial muscles that control chewing and moving the jaw. TMJ can be caused by an injury to the jaw or deterioration of the joint, and is often associated with the habits of grinding  and clenching of the teeth (called BRUXISM).  These common habits put excessive pressure on the joint and the surrounding muscles, which can cause jaw pain, tooth wear, tooth sensitivity, pulpal necrosis, broken or cracked teeth, and muscle spasms. The pain can spread to other areas,  and headaches, earaches, neck aches, and shoulder pain are often associated with this condition.
WHAT IS BRUXISM?
Bruxism is an activity involving clenching of the jaws and /or grinding of the teeth. The forces involved can be many times those used for chewing food and are quite destructive. Bruxism can occur without any conscious awareness during both daytime and nighttime.  Sleep-related bruxism is usually a bigger problem because it is harder to control.
Clenching the teeth can put excessive pressure on the muscles, tissues, teeth, and other structures around the jaw. 
TREATING TMJ and BRUXISM
Traditional treatments for habit- related TMJ include expensive night guards or splints, anti-inflammatory drugs, physical therapy, and even surgery.. For many patients, the condition persists or even becomes worse.  In fact, many people still suffer muscle-related problems because they clench and grind into their night guards.   Now there is an inexpensive, non-invasive, alternative to stop TMJ pain caused by clenching and grinding of the teeth. A new treatment, developed by Dr Robert Esdale, a practicing dentist for more than 35 years, relieves the symptoms by stopping these unconscious habits.
 TONGUE CHI: TMJ RELIEF 
is an iphone and Droid app that effectively trains users to stop grinding and clenching their teeth. Tongue Chi is a simple recording that eliminates your teeth grinding and jaw clenching habits and their painful symptoms.  It trains you to re-position your tongue to balance and relax the muscles that are used during clenching and grinding.  Tongue Chi enables you to keep your jaws slightly apart on an almost full-time basis, even while you are asleep, allowing healing energy to flow freely through your jaws and other areas that were affected by these habits.It will eliminate the painful and costly symptoms caused by bruxism. Dr. Esdale has developed this audio recording so that others can easily and effortlessly learn to relax their jaws and stop clenching. Since utilizing this system on his patients, he has helped many people alleviate their symptoms naturally, without the use of expensive and invasive dental therapies.
WHY AN APP?
For this recording to be most effective, it has been created to loop for continuous play.  The repetition allows the content to become compounded so each listener can grasp Tongue Chi, both subconsciously and consciously,  at his or her own pace.  It is designed  to soak in like a steady rain. Be prepared to give it enough time...
Click here  to purchase if you are a Apple User (iphone,ipad)
Click here to purchase if you are a Droid User
IF YOU ARE HAVING TROUBLE DOWNLOADING THE APP, OR THE APP DOESN'T SEEM TO BE WORKING PROPERLY, CLICK HERE